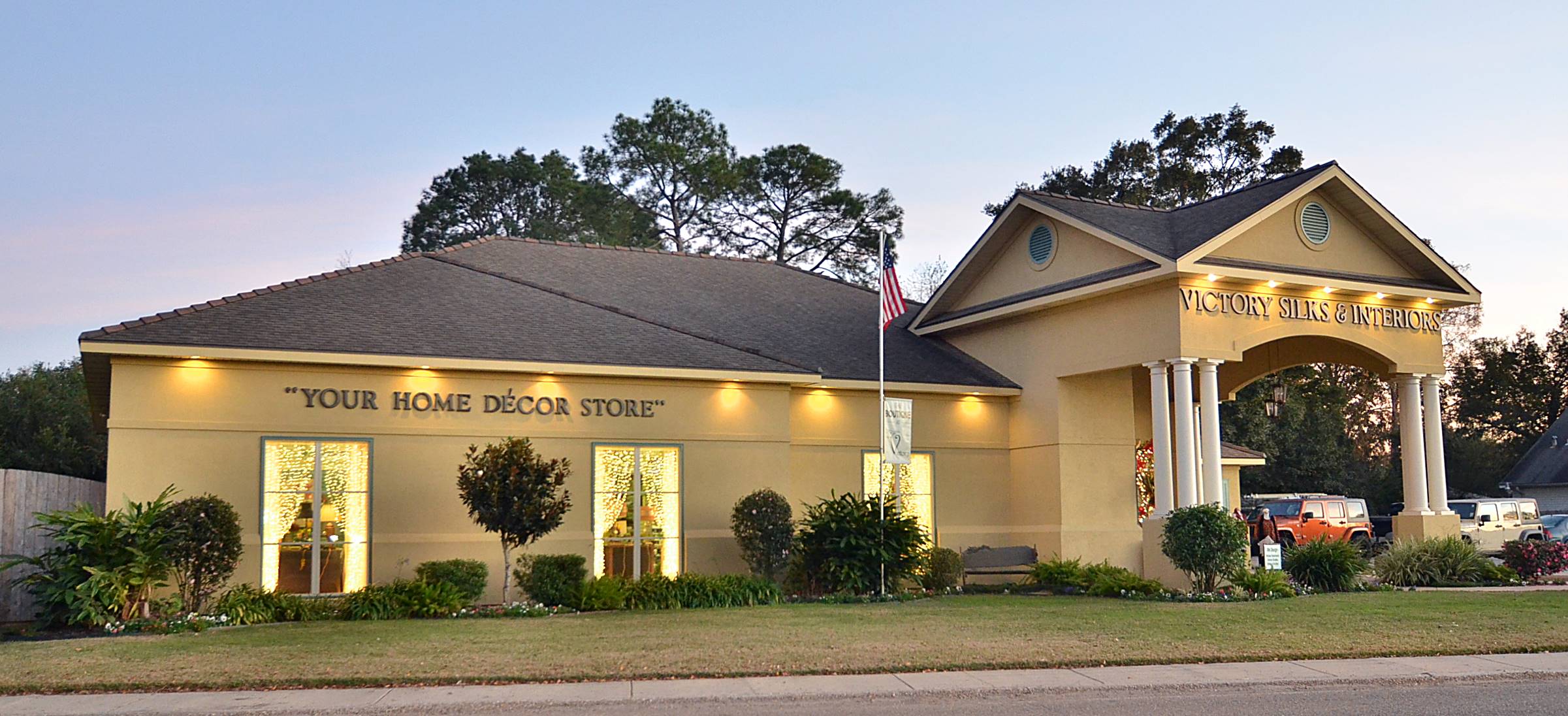 Our Story
Victory Silks and Interiors started in 1998 with a different name and a much smaller vision than today, we were an 1100 sq. foot home decor and silk plant store called Instant Interiors and Unreal Plants located on Guilbeau Rd. After many years of decorating homes and offices and growing our business we opened an additional location, a silk plant and floral warehouse on Congress called Victory Silks,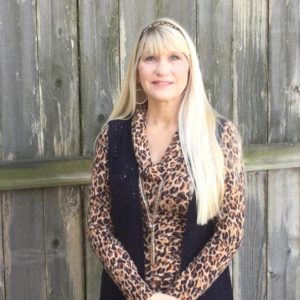 then as fate would have it, we continued to grow and merged our two stores together to become one large store. We moved to a rental space on Johnston for several years while Janice designed her own 5600 sq. foot space which is now Lafayette's premier home decor destination, known as Victory Silks and Interiors. We are located at 401 Empire Drive off Johnston St and Westmark Blvd. behind the Chase bank. Janice's love and God-given talent for furniture placement, paint selection, window treatment design and creatively decorating with just about anything she could get her hands on, has led her and her husband, Greg Powell on this fantastic adventure! Janice was raised in Houston, Texas and spent most of her life dabbling in decorating from working at a Christmas Store designing bows and ornaments to working for a major department store as their display designer. Janice's whole life is about being "creative" and using her God-given talents to share with her clients. Being raised in Houston and living in Miami for a time has given her many big city influences that she feels have broadened her decor style and has played a big part in her buying abilities. Janice and her husband Greg enjoy running their store and decor business together and say they wouldn't have it any other way!
Our lavishly filled home decor store and endlessly inspiring decor ideas make for two great reasons to visit Victory Silks and Interiors. Team Victory consists of a wonderful group of creative floral designers and interior decorating specialists to assist with all your decorating and gift needs.
This is our mission statement …
Victory Silks & Interiors mission is to be known as "The Decor Store" in Louisiana, where customers can come to have fun, socialize, be inspired, get a warm hug, a prayer if needed, a friendly smile and shop for affordable, unique home accessories and gifts.
dining tables | end tables | lamps | buffets | artwork | bookcases | dining chairs | silk botanicals | rugs | custom upholstery | clothing | jewelry | floor lamps | table lamps | chandeliers | custom florals | vases | frames | tabletop | candelabras | books | pillows | throws | plaques | clocks | textiles | fabrics | window treatments | custom order items